Toren had his first visit from family on the 13th when his uncle, Brent Robbins, overnighted in Tampa. We went out to Clearwater for dinner and Brent was kind enough to take a photo of our little family – the first with all three of us.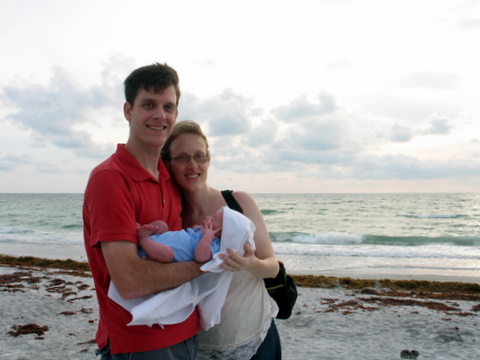 It's not the greatest photo (not Brent's fault), but the best he took. In the others Debi and I look like we're about ready to die – our hair is all wild and crazy and we look tired.
Here's Brent with Toren: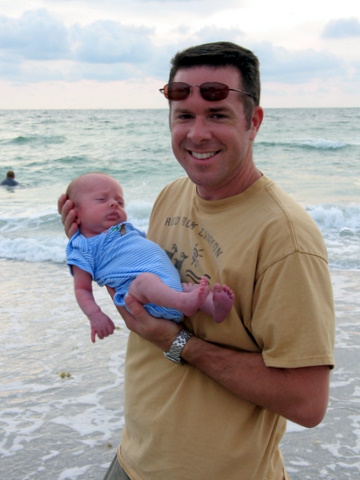 Toren may not have been too happy to be at the beach, but Brent looks good.  He also looks like he's had a bit more rest than we have, though he's probably just better at hiding it since he does have a very active 2 year-old.