Thursday night my family had a pool party at my brother Danny's house in Ogden.  We have a swimsuit for Toren, even though he's too young to swim at this point.  But it was cute enough that we figured we should get some photos of him in it.  Here's one with all three of us in our swimsuits: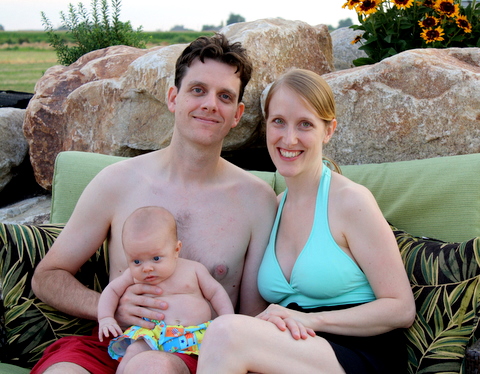 The great thing about having a chunky little baby – he makes me look rather svelt!
The next day I ended up helping out a soccer camp my brother was putting on for his daughters' soccer team.  Apparently one of the other people helping out asked me brother afterward, "Did you say your brother lives in Florida?"  Danny confirmed that I do.  To which this individual responded, I didn't think you could live in Florida and still be that white."  Well, it's not easy, but we try hard to avoid the sun!