Toren and I went for another hike last Sunday.  This time it was to Boyd Hill Nature Preserve in St. Petersburg.  I couldn't really get a good sense of what to expect from the website.  Basically, there is a learning center and a nature preserve on Lake Maggiore.  Once you're in the preserve, you'd never guess that you're actually in the middle of the St. Petersburg peninsula, but you are: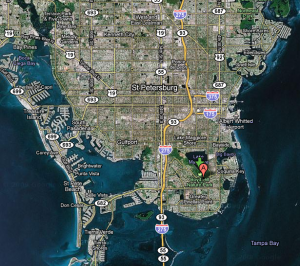 The preserve has several very wide trails that basically just form a loop, skirting the lake on one side, then wrap around another small pond.  What's cool about the preserve, however, is that you pass through multiple ecosystems – from willow marshes and swamp woodlands to pine flatwoods and sand scrub trail.  You get to see all of these ecosystems within a couple of miles.
In a trial of my new phone, I downloaded an application that tracks your movements using the GPS device in the phone (called My Tracks – free).  Not only does the app show where we travel, but it tracks your overall distance as well, all within about 20 feet of your actual path.  It also allows you to upload your route to Google Maps.  Here's the route Toren and I took (2.42 miles):
The only thing that seems to be a bit off is the elevation, as I'm pretty sure we were not below sea level where we were.  Otherwise, it looks pretty accurate.
Here are a few pictures from the hike: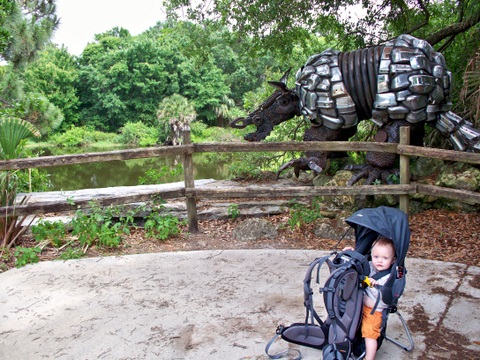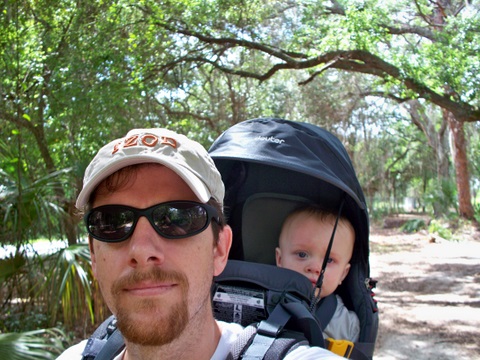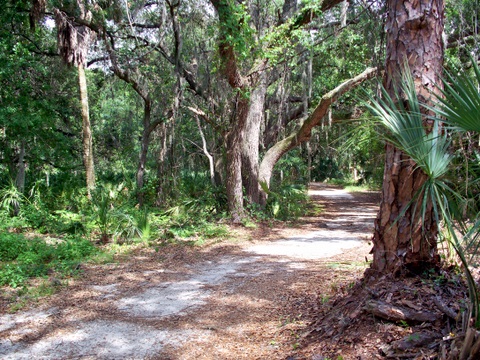 We didn't see much wildlife – mostly squirrels and a single alligator in the lake (not even on shore).  But towards the very end we did see this turtle march out of the woods and start munching on grasses right next to the trail: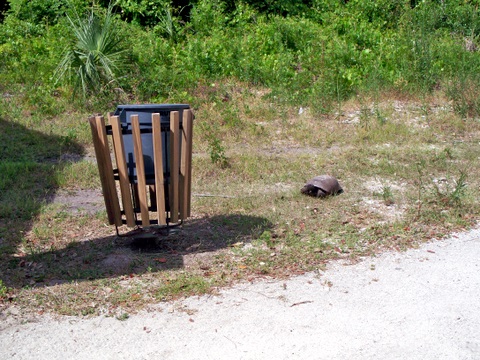 Near the learning center they also have an aviary for injured birds.  There were vultures and a variety of hawks and owls.  I think Toren liked seeing the birds.
Anyway, the hike was fun and the app test was successful.  I now have a very cool to document my hikes!