Debi had an early morning flight for a conference.  That resulted in Toren getting up early.  It was the weekend and a little chilly outside (you know, maybe in the 60s).  So, what to do?  Well, since I'm cheap, I figured I could take him to a kids' play area in the local mall.  It's free and Toren likes play areas.  So, that's what we did: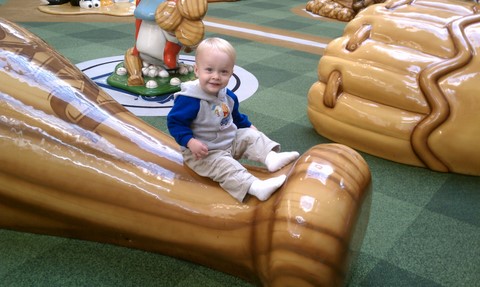 The play area is Tampa Bay Rays themed with Bugs Bunny characters.  Toren enjoyed playing on the toys, but also liked playing on the seating:
This is about the only time you'll find me in a mall. But it was fun!