We had also talked about going skiing/snowboarding while out there with Debi's brother-in-law, Brent, who is currently waiting for training for a new plane at Delta, which means he gets to go skiing a lot.  I ended up going with him on the 4th.  I had to rent a snowboard, and it had been almost 10 years since I'd been on the slopes, but it was fun and it really is like riding a bike – it's hard to forget.
Here's what we saw from the top of the mountain: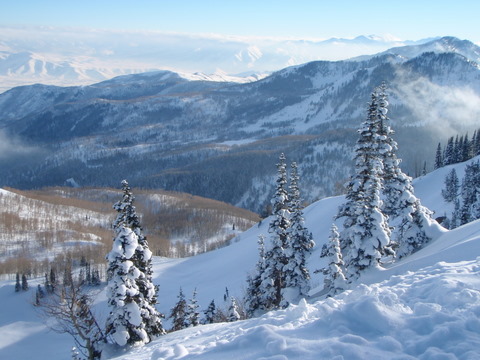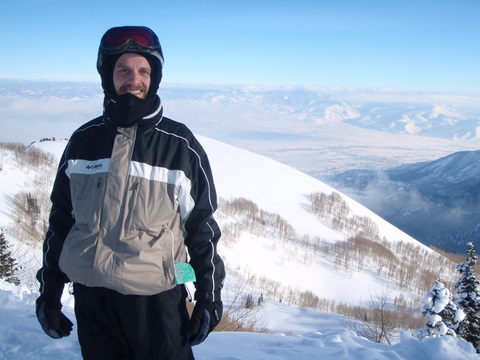 I did pretty well, though I couldn't keep up with Brent, who is a speed demon on the hill.  He used an iPhone app to clock his speed on a couple of runs and reached 50 mph, which is about 20 mph faster than I'm willing to go.  To go faster and to film it, he ditched his poles.  Here's footage of one of his 45 mph runs with footage of me interspersed at the top of the hill and the bottom:
Anyway, we had a great time up at Brighton.
Debi locked herself in a room at her parents so Toren wouldn't know she was there so he would play with Rosemary and Gary and so Debi could get some work done.
Toren also picked up a new trick this evening: He learned how to do somersaults on the couch: