I woke early in the middle of nowhere and headed out.  I wanted to stop by Loch Ness just to say I had.  Turns out, there isn't a great place to just stop and say you saw Nessie.  Oh, and Loch Ness is freaking enormous (it's a lake)!  I did see a Loch Ness exhibit in Drumnadrochit.  I stopped by, but they weren't open yet and I didn't want to give them money to support the whole Loch Ness monster display they had on, so I just took a picture and kept driving: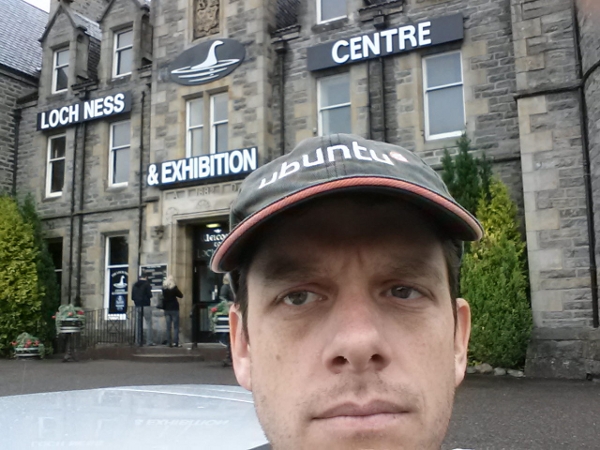 I stopped briefly in Inverness, which is located at the upper end of Loch Ness and took some pictures there, but didn't visit the castle and instead just hopped back in my van so I could make it to Stirling Castle at a reasonable hour, since it was about 3 hours away.  Stirling is located just north of and between the two major cities in Scotland, Glasgow and Edinburgh.  The castle there was long the seat of power in Scotland, but today is a well-preserved historic site that gets millions of visitors every year (it was teeming with people when I visited).  It's an impressive castle situated on a crag that overlooks the surrounding area.  There are a number of very well-preserved buildings that make up the castle structure, including a great hall, a palace, a chapel, and a variety of other buildings, all of which you can visit.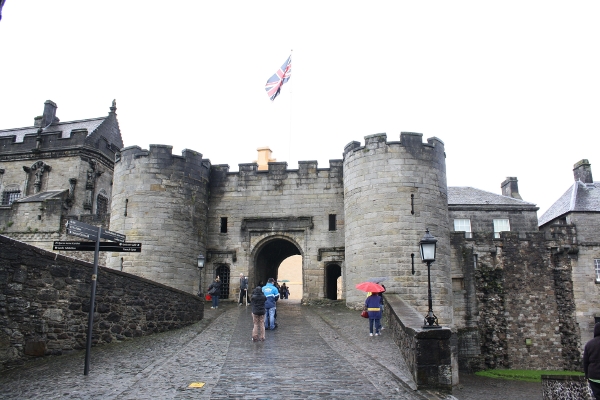 There's a lot to see here and an audio tour is included with the price of admission.  I spent a couple of hours wandering around taking in the exhibits and taking photos.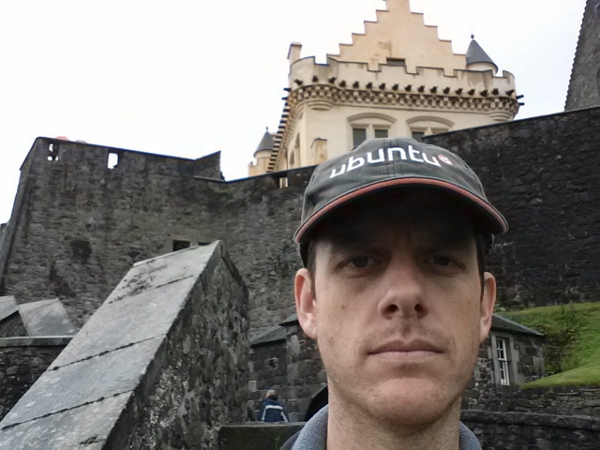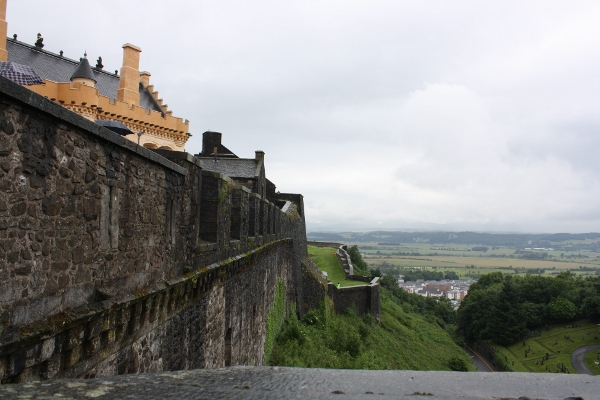 I ended my tour with a photo by a statue of Robert the Bruce that is just outside the front gate: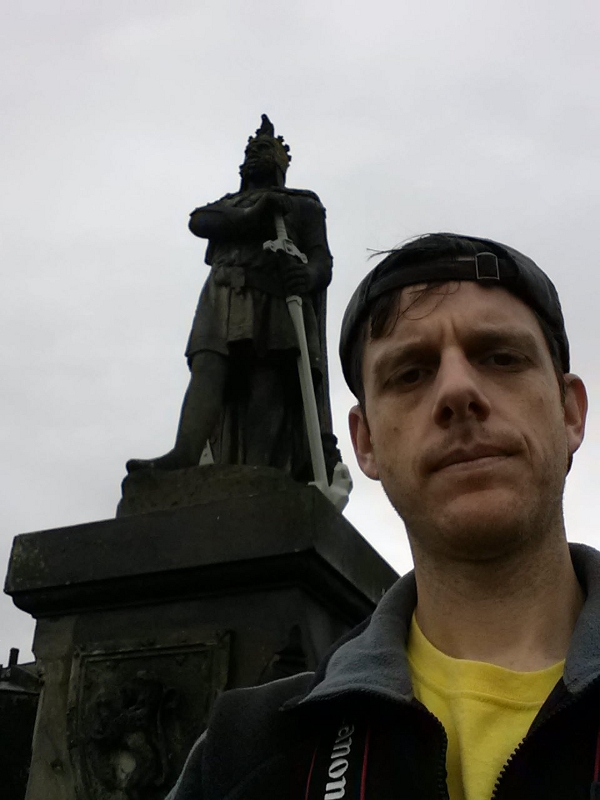 I stayed at Stirling Castle long enough to call it a day.  I had to return the campervan the next morning at 11:00 am and needed to get everything packed up and situated.  I found a campground called Craigendmuir near Glasgow and headed there for the night.