We didn't have to travel very far this day.  Our destination was Durham, NC, where we would be staying with the editor/publisher of my latest book.  He was kind enough to invite us to stay when he heard we'd be passing through.  Plus, he has a young daughter a couple years older than Toren so we were hoping they would play together.
We slept in until about 8:00, enjoyed the continental breakfast, then made a quick stop at Target to pick up some Crocs for Toren (he didn't have any sandals) and some other supplies, then drove north.  We stopped in Raleigh, NC at the Museum of Natural Sciences before stopping at my publisher's house since we had more time than we thought.  It was a great museum and free.  They have entire rooms dedicated to exploration for kids and the museum itself is huge with numerous wings and floors.  We spent about two hours there before heading to our destination.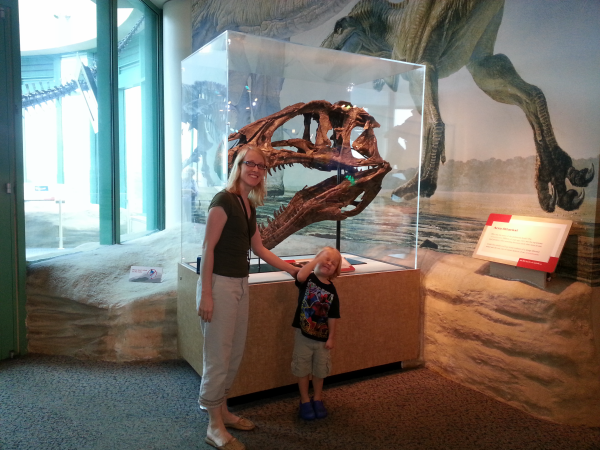 We arrived in Durham late in the afternoon and my publisher's daughter arrived home from school shortly after that.  She and Toren immediately took to each other and played together while we chatted.  He later took us on a tour of Durham and Duke University.  We then went to dinner and chatted with him and his wife, mostly about her research on genetics.  It was fascinating!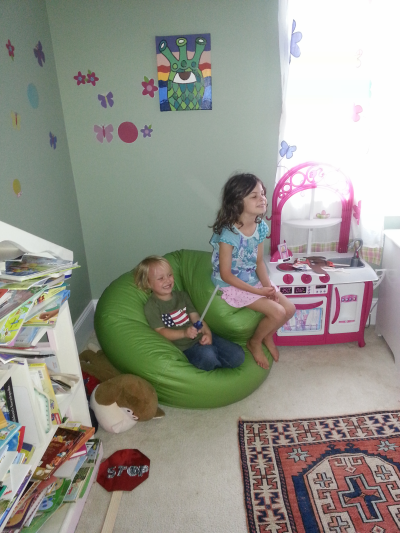 daily mileage: 173; total mileage: 679
states visited: North Carolina; total state count: 4