Back to our adventures.  I went hiking this day and Debi and Toren went to a birthday party with one of Toren's cousins.
Having completed most of the highpoints in the region around Utah, and after quite the adventure last year, Mark, Tom, and I opted for an easier, local hike – Ben Lomond.  It was a hike I've always wanted to do as it is the summit above where my father grew up and where his parents lived.  We used to visit his parents regularly – at least once a month – and when I was younger (from about 6 to 16) I worked in the cherry orchard just below this summit every summer for about a month and a half.  So, I grew up around the summit and had always wanted to climb to the top.
We found a route that made the hike particularly easy.   summitpost.org notes that there are multiple routes up the mountain.  The standard route is about 16 miles and frequented by mountain bikers and motorcycles and starts from the North Ogden Divide.  We opted, instead, for the Willard Basin trailhead, which requires you to drive to Mantua and then turn south and follow dirt roads all the way up to just below Willard Peak (which is actually the taller of the two mountains, but doesn't look like it from a distance).  Interesting side note: it's alleged that Ben Lomond is the basis for the mountain in the Paramount Pictures logo.  The drive took a while and really does require a four-wheel drive vehicle (or at least a vehicle with high clearance). We took Tom's SUV.
From the Willard Basin, the hike to the summit is a relatively quick ~3 miles.  You climb from the basin to the ridge, then follow it around Willard Peak, then onto the ridge between the two peaks and up to Ben Lomond.  It took us about an hour to an hour and a half.  The summit was actually quite busy and a number of people were up there on motorcycles and mountain bikes.  But it is well worth the hike.  The views are remarkable.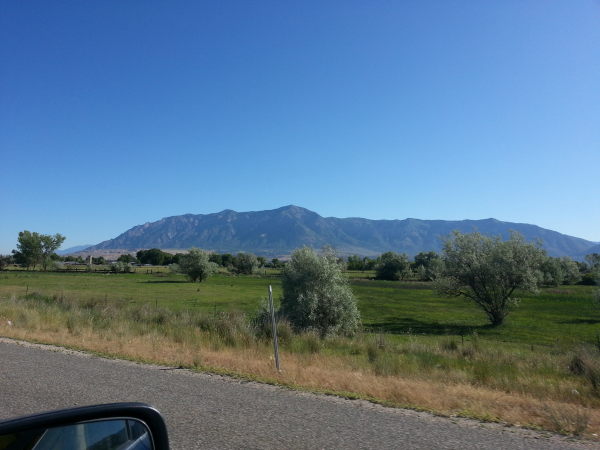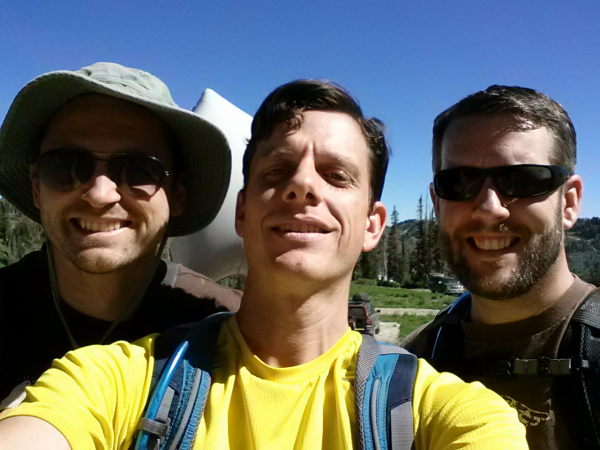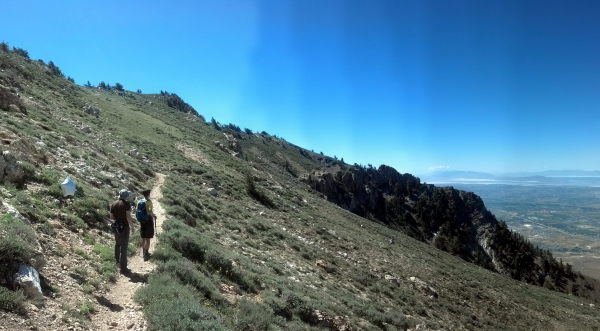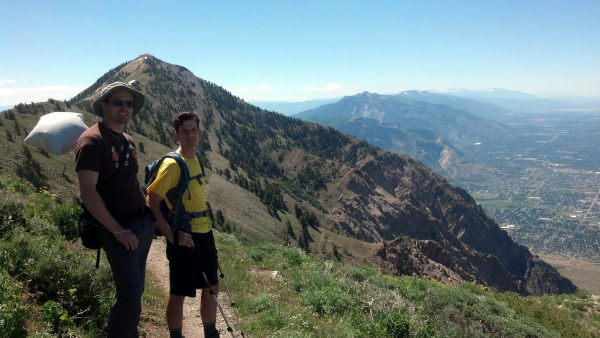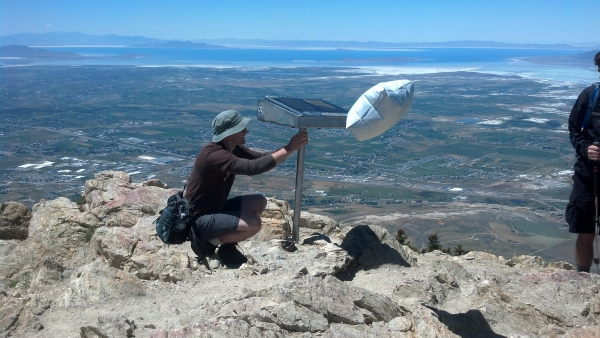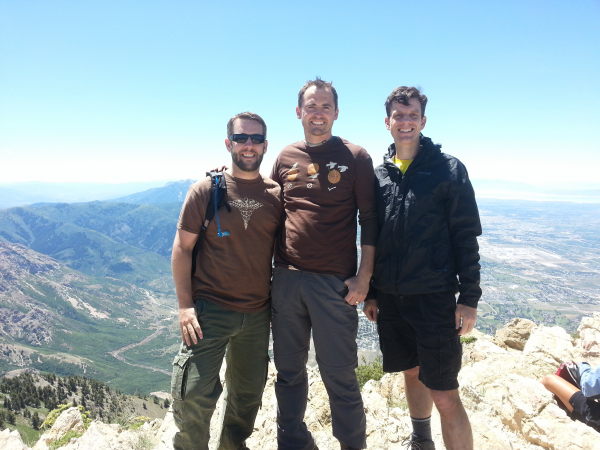 And here are a couple of panoramic shots from the summit:


Since we made good time, we decided to climb to the summit of Willard Peak as well.  It is much less trafficked; we were the only ones up there when we hiked up, and we couldn't even find a discernible trail.  But it was a good addition to the hike.
Here's a GPS map of our hike.
Our total hiking time was about 3 1/2 hours.  After we were done, we drove to Roy and got ourselves a Big Ben at the Burger Bar (it's a huge burger that everyone should try at some time).  It's only after hiking that I get to eat like that, so I took advantage of it.
After my hike, I drove back to Salt Lake to meet up with Debi and Toren.  The rest of Debi's family was coming into town that day, so we moved from her parents' house to her sister's house.  She and Toren had attended a birthday party earlier in the day, and the same family (which lived a few houses down from her sister) was having a second party for family, but they invited Debi's sister and her family (and us) to join them.  They had a bouncy-house with a water slide set up, which I ended up playing on with a bunch of random kids who decided I would be fun to get wet and hit with squishy balls.  We did that for a couple of hours then headed back to the house for a relaxing evening and bed.
daily mileage: 50; total mileage: 5,178
states visited: no new states; total state count: 22 (plus 1 district and 1 other country)