Our second day in Moab took us to Delicate Arch.  The hiking party was something of a motley crew: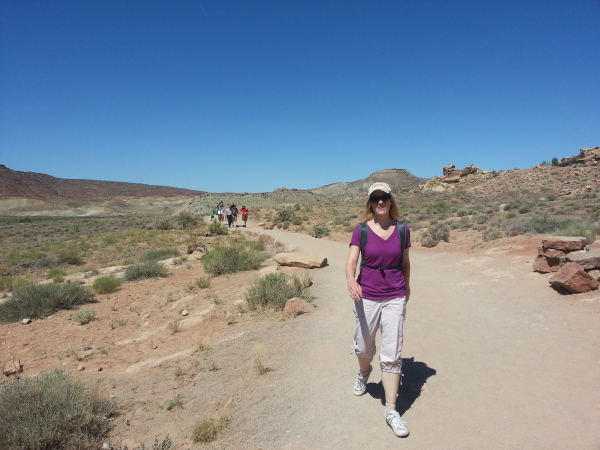 Here's a clip of some of the kids climbing through a water drainage tunnel along the trail:
Debi, Toren and I all went, as did her sister, brother-in-law, and their two kids.  Also accompanying us were Debi's two brothers, her dad, and her brother's two older kids.  That's a grand total of five kids under 6 and 7 adults.  I had my backpack for carrying kids, and alternated which kids I carried, though I carried Toren most of the time.  Debi's brother-in-law had a similar backpack and carried their youngest in it.  He also carried his other child at times.  That left Debi's brother's two kids, one of whom I carried on and off.  Debi's dad made it about 2/3 of the way up but decided that was as far as he wanted to go, so one of her brothers helped him down as the rest of us continued up to the arch.  Here we are at the arch: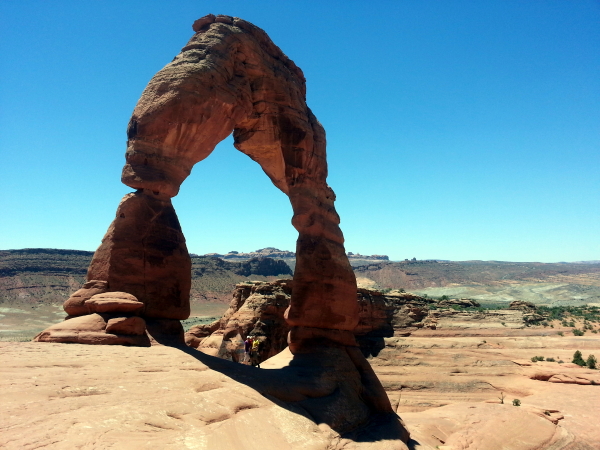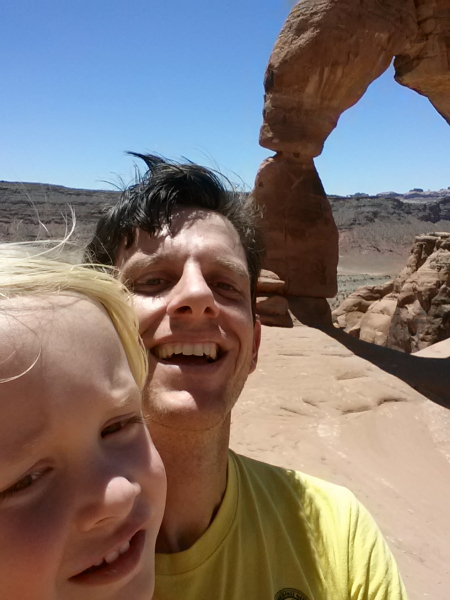 After our grueling hike, we went home and took naps or went swimming.  We then went to a western gun show that evening that included a gun show, western-style dinner, and music.  It was quite fitting since the trip was to celebrate Debi's father's 80th birthday and he loves western music.  He really seemed to like the show.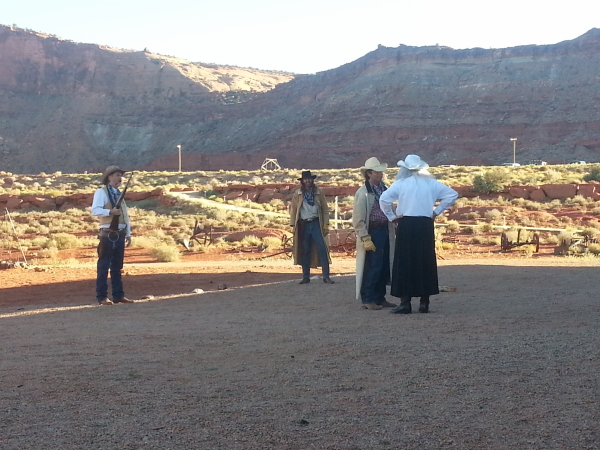 And here are several clips I posted on youtube:
daily mileage: 40; total mileage: 5,708
states visited: no new states; total state count: 22 (plus 1 district and 1 other country)