This was our last day in California.  Debi was in her conference most of the day, so Toren and I went on another adventure.  I found out that the Travel Town Train Museum was giving free tours in the morning.  Toren likes trains but doesn't love them.  I thought it would be fun and it was okay.  He liked the fact that he got to climb into a couple of engines and play with the levers:
After the train museum, we drove to Ferndell Park so we could hike up to the Griffith Observatory.  Toren fell asleep in the car on the way, so I let him sleep for about an hour, then we hiked up to the Observatory (about 2 miles round trip).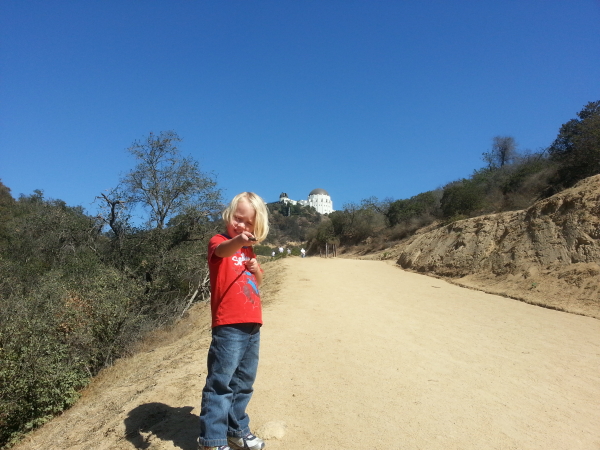 Toren liked the Observatory for the most part. We didn't get to watch a show as they only allow kids 5 and older to see them. But we looked over most of the exhibits and did get to look through the telescope.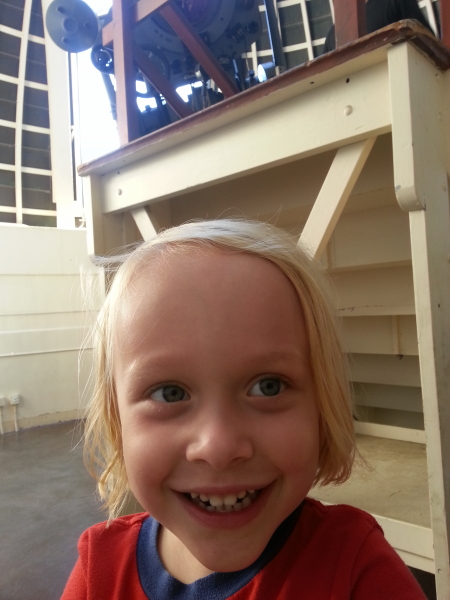 After we hiked back down we headed back to the hotel. Just as we arrived, one of my friends from graduate school called. He saw a couple of the photos I had posted on Facebook from our trip to Griffith Observatory and realized that we weren't far from him. He had just moved to Irvine to work for Oculus (I didn't know he had moved as he only moved a couple weeks earlier). He was able to arrange us a tour of Oculus where we got to check out the tech (it's really amazing) and catch up with him, which was even more fun since I hadn't seen him in ages and he's a really great guy.
We then got dinner and headed back to our hotel.
That pretty much did it. We flew back to Florida on the morning of the 13th.