And then we were back in Seattle.  We had everything arranged ahead of time, so we got to enjoy one last meal in the nice dining room on the cruise ship before disembarking.
Debi's mother had arranged with the same mini-bus company to pick us up and take us to the airport.  However, we had a few hours until we had to be to the airport, so we stopped by the Ballard Locks for a couple of hours to watch the salmon swim up the ladders, let the kids play, and watch the locks.
Here's a video of the locks:
And here's a shot of the kids running around: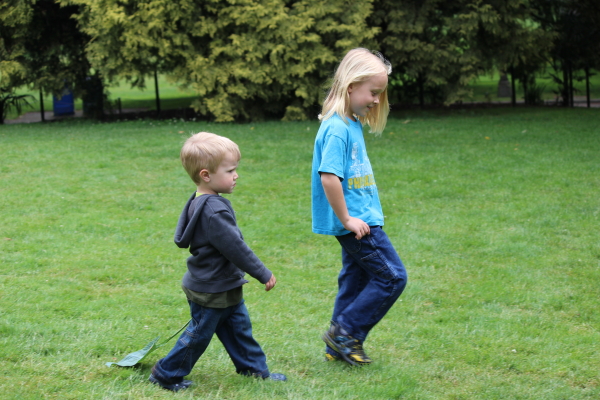 From the locks, we headed to the airport, and then flew from Seattle to Salt Lake where we spent the next three weeks.  I'm planning on posting about some of our adventures in Utah as time permits.