Our trip to Iceland occurred because I was presenting some research at a conference in Lausanne, Switzerland. We spent a week in Iceland before heading to Switzerland. We flew into Geneva then took a train to Lausanne, where we stayed in a nice apartment (AirBnB) with an amazing view of Lake Geneva.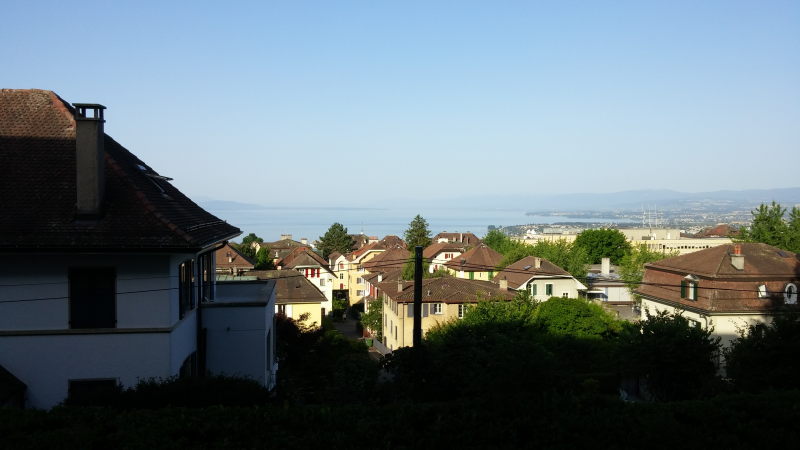 I really only got to spend two days doing touristy stuff in Switzerland – the day before the conference and the last day of the conference (which I skipped to go to CERN, 'cause it's CERN). The day before the conference, we decided to head into the Swiss Alps to see the Matterhorn.
From Lausanne, it was a couple of hours on trains to get to Zermatt, which is the small town at the base of the Matterhorn. No cars are allowed in Zermatt, which is kind of nice. We walked from the train station through the town, snapping photos along the way: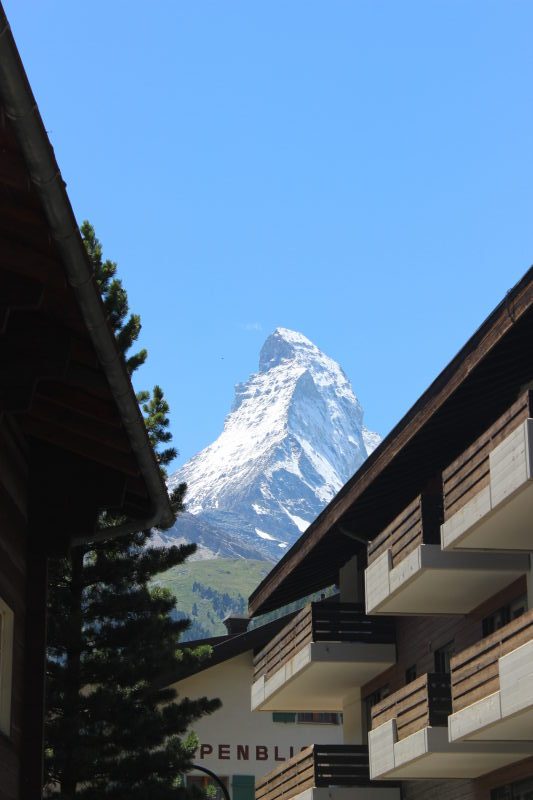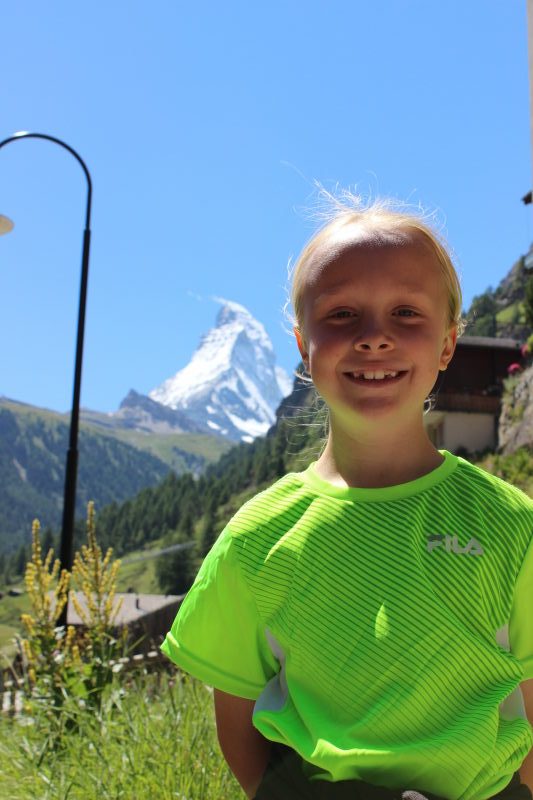 We walked to one of the ski resorts (Zermatt ZBAG) and then bought tickets to the very top, Matterhorn Glacier Paradise. Matterhorn Glacier Paradise is a peak that has been tunneled into. Inside, they have built a restaurant, some rooms for museums and watching videos, and an entrance into the glacier that covers the mountain. Here are a few photos from inside the glacier: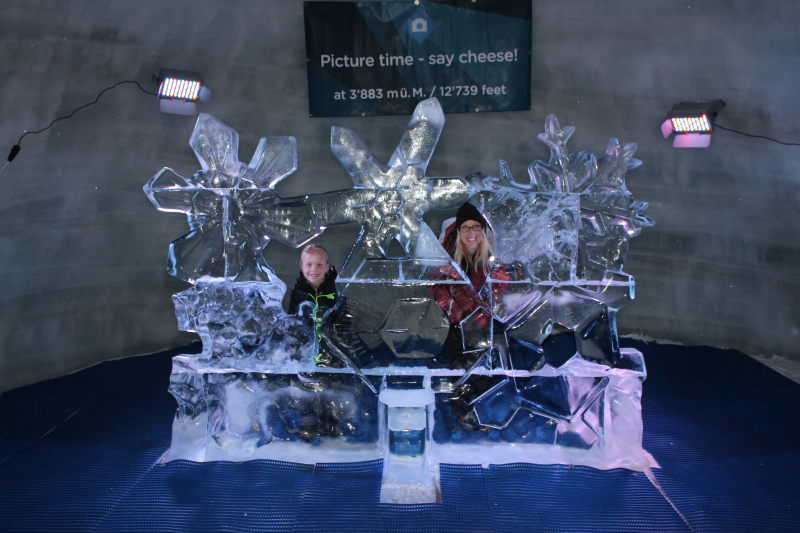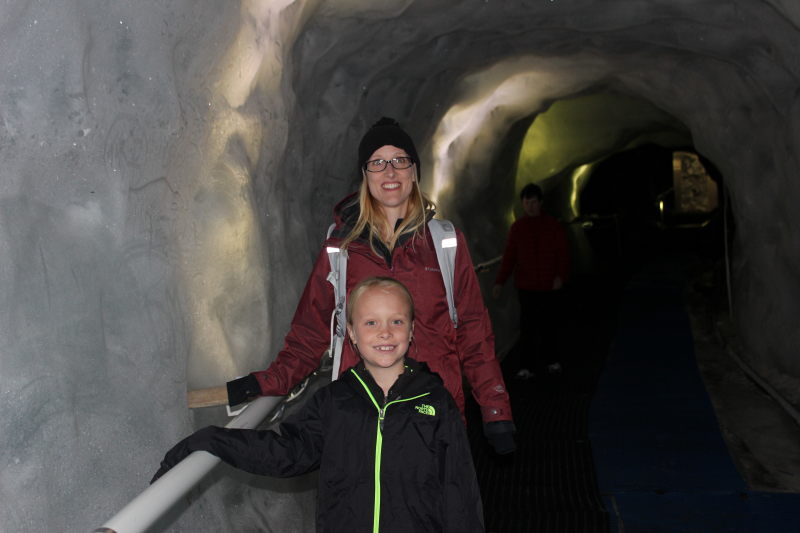 There is also a viewing spot on the top of the peak where you can actually look down on the Matterhorn. Here's the view from there: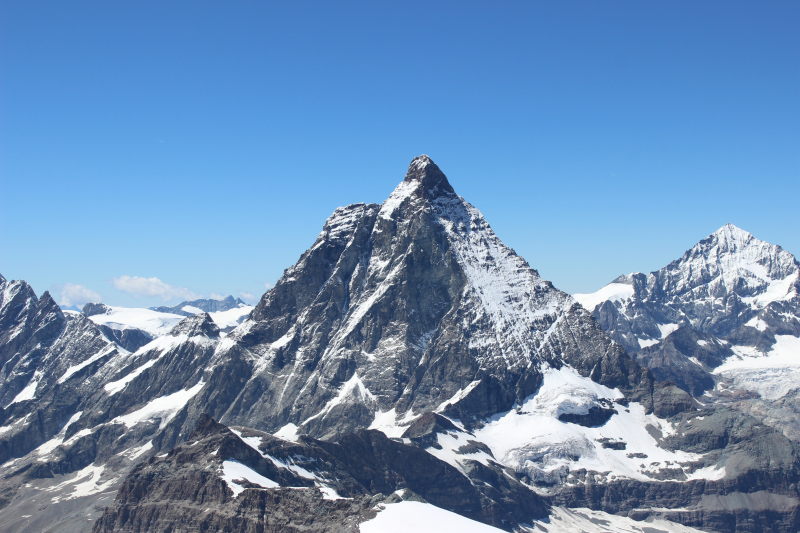 And a photo of us on the viewing platform: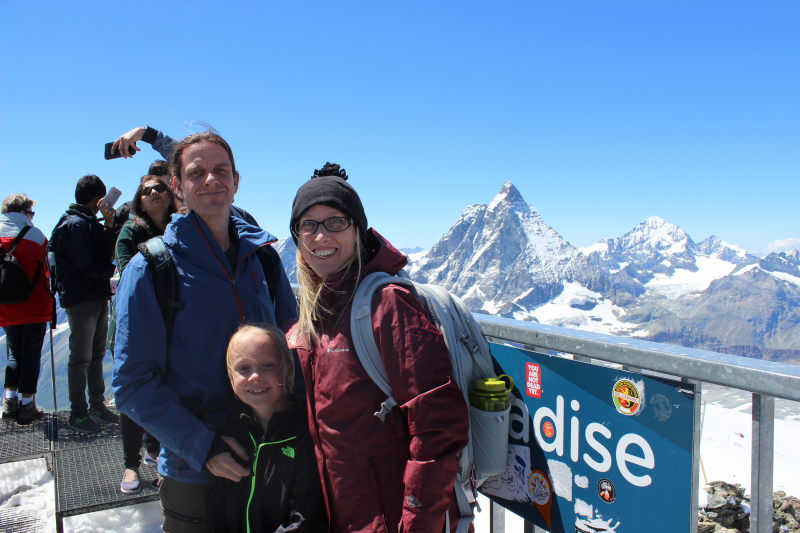 We then got to walk out onto the glacier where we snapped a few photos: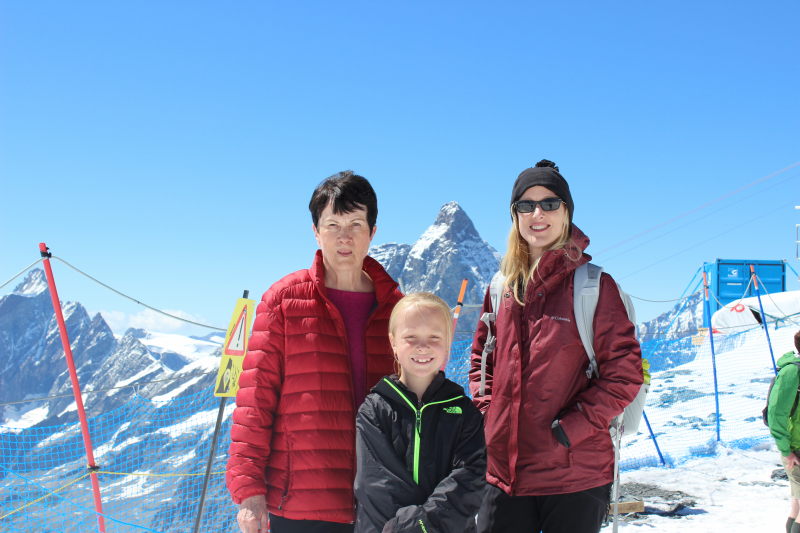 On the way back down, we stopped to take a few more photos along the way.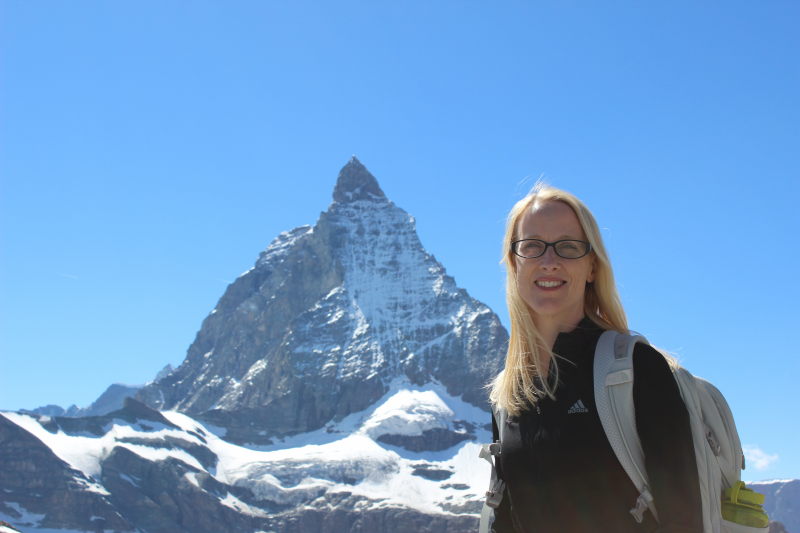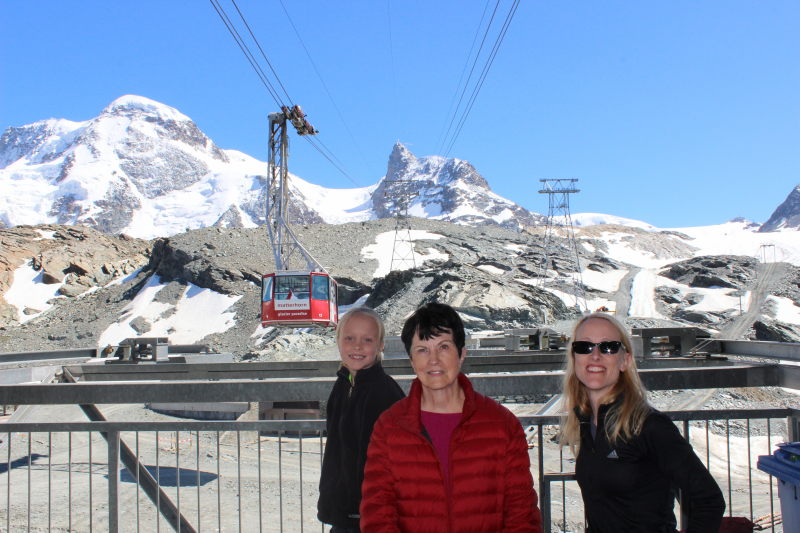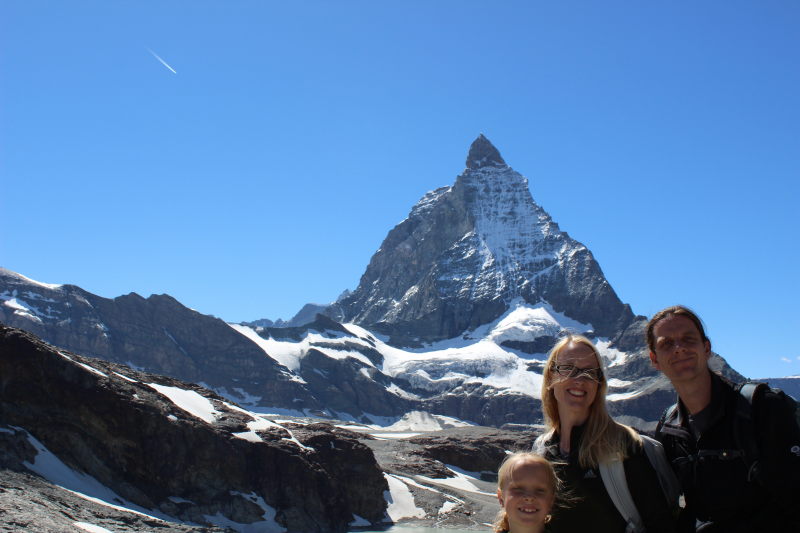 We got a later start than we hoped and ended up not having a lot of time on the mountain, otherwise, we would have done some hiking. Even so, it was a great initial exposure to the Swiss Alps.
After we took the lift back to Zermatt, we walked through the town looking for a place for dinner. Along the way, we were treated to this fun encounter with a bunch of goats.
We eventually found a fondue place. Toren, Rosemary, and I had cheese fondue (dipped bread and potatoes), while Debi went off in search of a chicken sandwich.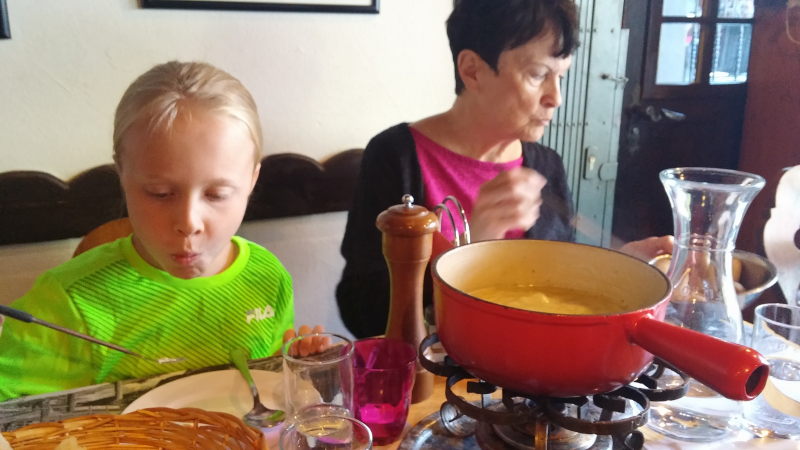 We found a creperie along the main walkway in Zermatt as well and decided we had to have crepes for dessert: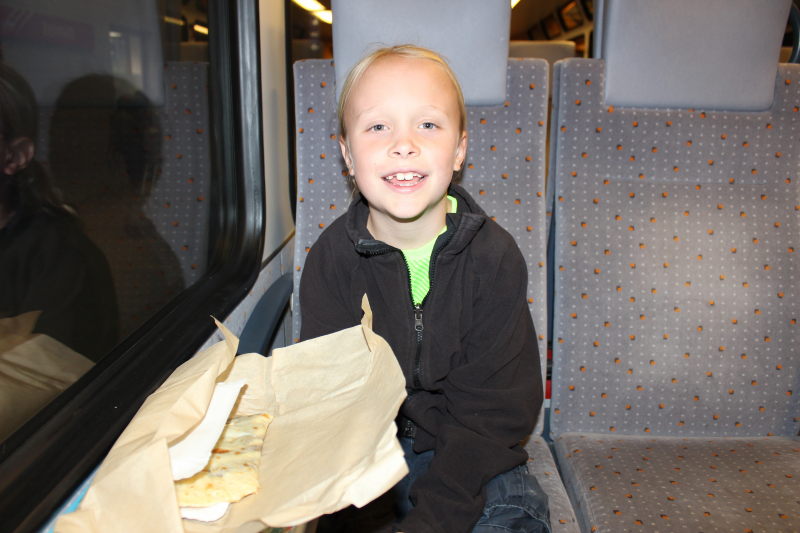 The train ride itself was quite scenic and took us through the southwestern portion of Switzerland. We ended up getting home quite late, but it was well worth the trip.