In the latest edition of Contexts, a sociology magazine that presents sociological research for a wider audience, I found the following photo taken in New Orleans just after Hurricane Katrina hit: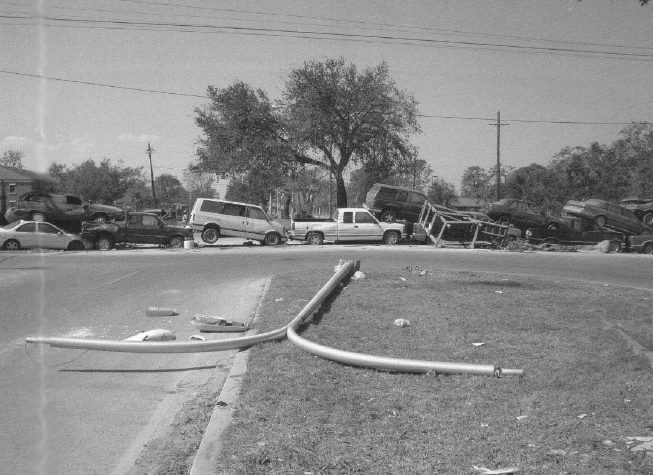 If you click on the image you'll see it full-sized. I couldn't really tell what I was seeing at first, but the caption quickly made it clear:
Disaster research usually finds that people bind together to form an "altruistic community," putting aside their differences to foster mutu­al recovery. The New Orleans story was more complex. While there was a good deal of altruism and what disaster researchers call pro-social behavior, there was also divisiveness. These cars were stacked between the Lower Ninth Ward, which was 67 percent African American, and St. Bernard Parish, which was 90 percent white. We do not know who built the barrier, but we do know it was people in St. Bernard. Both areas were devastated by the flood. Altruistic commu­nities are real enough, but deep-seated animosities, such as racial ten­sions, were not washed away by the floodwaters.
Racism is not a thing of the past in the U.S., not even after a natural disaster when you'd hope people would work together.