A couple of weeks ago now, some of our friends at UT (both biologists) invited us to go on a field trip they were offering to students as extra credit. The field trip was to the Manatee Viewing Center funded by TECO (that's Tampa Electric). It's kind of a weird place. There is a massive coal power plant right on the shore and right next to it is a Manatee viewing area. It turns out when TECO set up the plant, which uses coal to turn water to steam to turn turbines to generate electricity, they didn't realize that the heated water they released back into the ocean would be an ideal location for manatees to gather to warm up (they are warm-blooded mammals). So, when the manatees started showing up in large numbers in the warm water released by the plant, TECO set up the viewing station (which it funds; admission is free).
We spent a couple hours there observing the manatees and other wildlife. I snapped a few shots:
Here's the power plant. The manatees are warming up in the water you can see in this shot.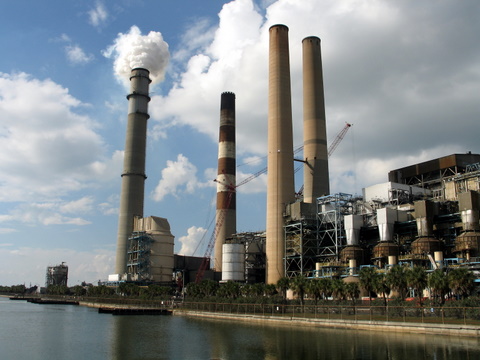 Here's a baby manatee by one of the viewing platforms:

And here's Debi at the festive manatee mailbox for the viewing area: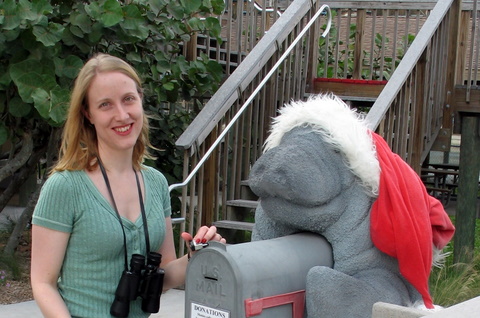 After viewing the manatees we headed to the University of Tampa's aquatic research lab in South Tampa. UT's biologists use the lab for research and education purposes. It's pretty cool and has an amazing view, as you can see in this panoramic shot I took from the deck on the back of the building.


—————-
Now playing: Various Artists – O Christmas Tree
via FoxyTunes