In preparation for a trip this summer, we picked up a baby backpack.  I spent quite a while looking at packs online and eventually went with the Deuter Kid Comfort III.
It's expensive, but thanks to one of our credit cards we get REI credit, so we didn't pay very much for it.  And, well, I'm glad we got it.  It's super comfortable and basically makes carrying Toren very easy as all the weight is on the hips, not the shoulders.
I put it on a few times to test it out, but decided it needed a real test.  So I looked up a local hike and took Toren out last weekend.  We went to Hillsborough River State Park (unfortunately it's about a 30 minute drive to get there).  Here's a map of the park with our hiking route in red: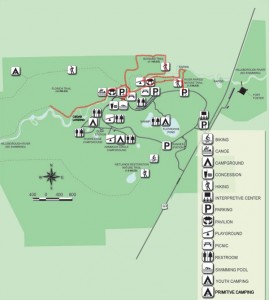 Not sure how far we hiked, but we were out hiking for about 2 1/2 hours.
And here are a few pictures: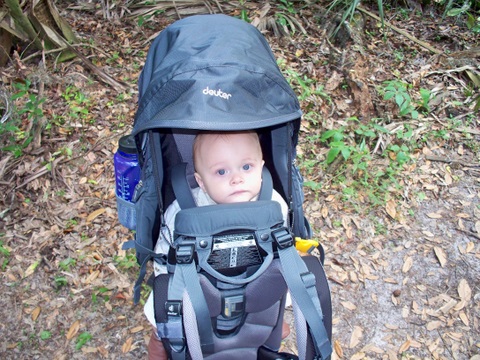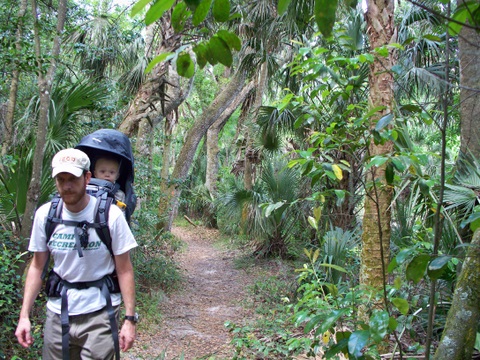 On the way back to the car, Toren fell asleep. He's still a little small for the carrier, so he can't use the chin rest to sleep. He made do: