I ran into a really weird problem with Digikam that took me a couple of days to figure out.  Since it took me so long to figure it out, I figured I should note this problem here for anyone else who runs into it.
What was happening is that I would open Digikam and when I would try to open an image into the Image Editor, the Editor wouldn't show anything, like this: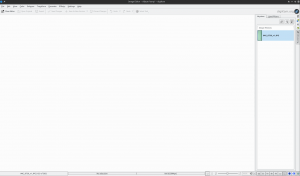 I tried lots of other solutions for this problem, from installing older versions of Digikam to newer versions, but it turns out the problem was really just that digikam databases for my photo collection had either been (1) corrupted because of the size of my collection or (2) had run into problems because I use the same database across two computers.  Either way, the solution is pretty simple: delete the digikam databases.  These databases can be found in the folder where you collection is stored, like these: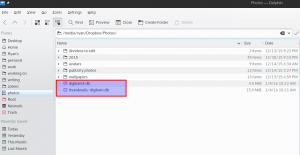 Delete these databases, then restart DigiKam.  It will have to recreate the databases, but now when you open images in the Image Editor, they should show up and you should be able to edit them.