I was invited to give a presentation to a freethought group in Ocala and thought it might be a good opportunity to explore a little more of Florida.  I looked up hikes near Ocala and found Silver Springs State Park.  From what we were told by some of the people where I gave my presentation, Silver Springs used to be a privately owned amusement park and Florida's first tourist attraction. Apparently, the park fell on hard times and eventually was taken over by the state.  Now it's a state park with boat rides on the springs and some hiking trails.
My presentation was supposed to be in the early afternoon, so we decided to go to Silver Springs State Park in the morning, try to get a hike in, go to my presentation, and then come back for another hike afterward.
We got a bit later start than we had hoped as we had to pick up a few supplies before we left Tampa.  We got to the park around 11:30 and walked through the main area where they sell boat rides and have a restaurant.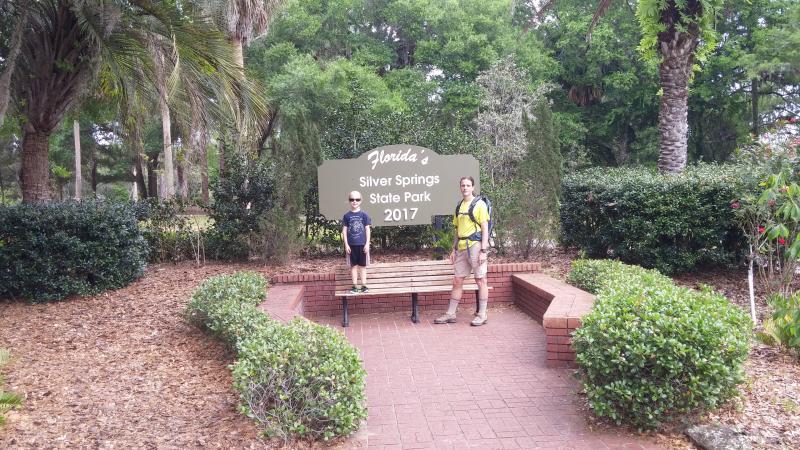 We managed to get in a short hike in the primary part of the park before we had to leave for my presentation. We did a newly created hike called Creek Trail, which wasn't much of a hike.  It looped around in a circle, with Silver Springs Blvd. on one side and Silver River on the other side.  It did give a bit of a sample of what Florida's natural land looks like, but it was a very quick taste.  Here's the route:
We had to leave after the hike to get to my presentation on time.  The presentation went well and then we went to a late lunch with some of the people who were at the presentation.  After lunch, we headed back into the park to do another hike.  This one was a bit longer.  It took us through some Florida wilderness and eventually to the Silver River, as seen in this photo.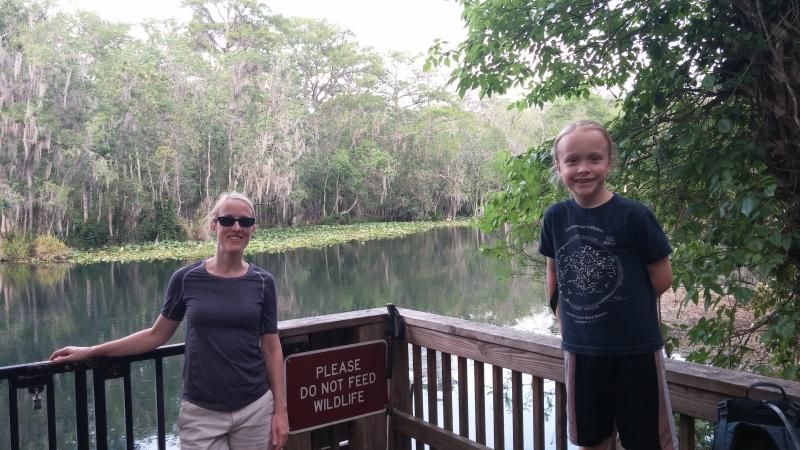 The trail then looped back around.  This was called the Swamp Trail; here's the route:
After that hike it was getting dark, so we headed out for a bite to eat and headed home.  It was a fun little outing.  No elevation gain, of course, but a good chance to stretch our legs in Florida wilderness.