Every so often, Chrome on my Linux based computers (one running Kubuntu and one running Linux Mint KDE) starts having a problem.  I like having Chrome save my tabs from my previous sessions so I can pick back up where I left off.  But for some reason, and I'm not exactly sure what that reason is, Google's Chrome eventually starts giving me the following error message:

The error says, "Chrome didn't shut down correctly" followed by a button that says "Restore."  By clicking on the Restore button, I'm able to get my tabs back, but it's kind of annoying that I have to do that.  Also, there is no indication of what the problem is in the Chrome crash log (chrome://crashes), which means I really have no idea what causes this problem.  I tried a bunch of suggestions from various websites to get this error to go away and finally found one that works.  Here's what you need to do.
First, click on Chrome's Settings option: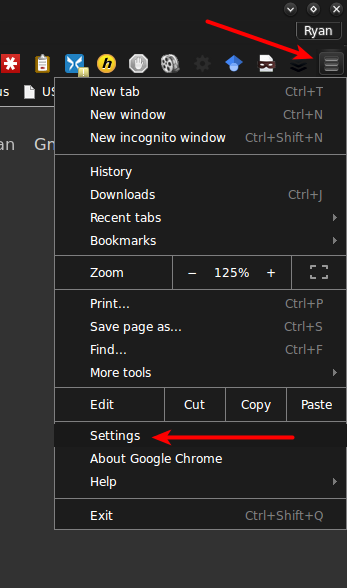 In the tab that opens up, scroll to the bottom and select "Show advanced settings…"

Near the bottom of the advanced settings is the option you want: System.  There should be two buttons there.  The first one says, "Continue running background apps when Google Chrome is closed."  I only get the "Chrome didn't shut down correctly" error when that button is selected.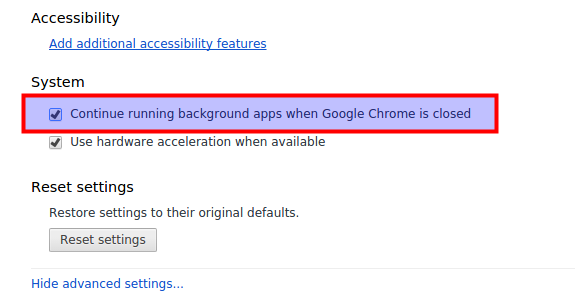 Uncheck the box next to that option, like this:

Now try restarting Google Chrome.  If whatever is causing this is the same problem for you as it is for me, it should have solved the problem.  If not, sorry.  Keep googling for an answer.   🙁