I have had this problem happen twice now, and I don't know exactly what is causing it, but I found a solution. Here's the situation…
I received a PDF that has forms. Typically, that isn't a problem as Okular is able to open most PDFs with forms and show both the forms and what has been entered into the forms. However, with this particular PDF, when I click on the "Show Forms" button at the top of Okular, I can see the information entered into the form like this: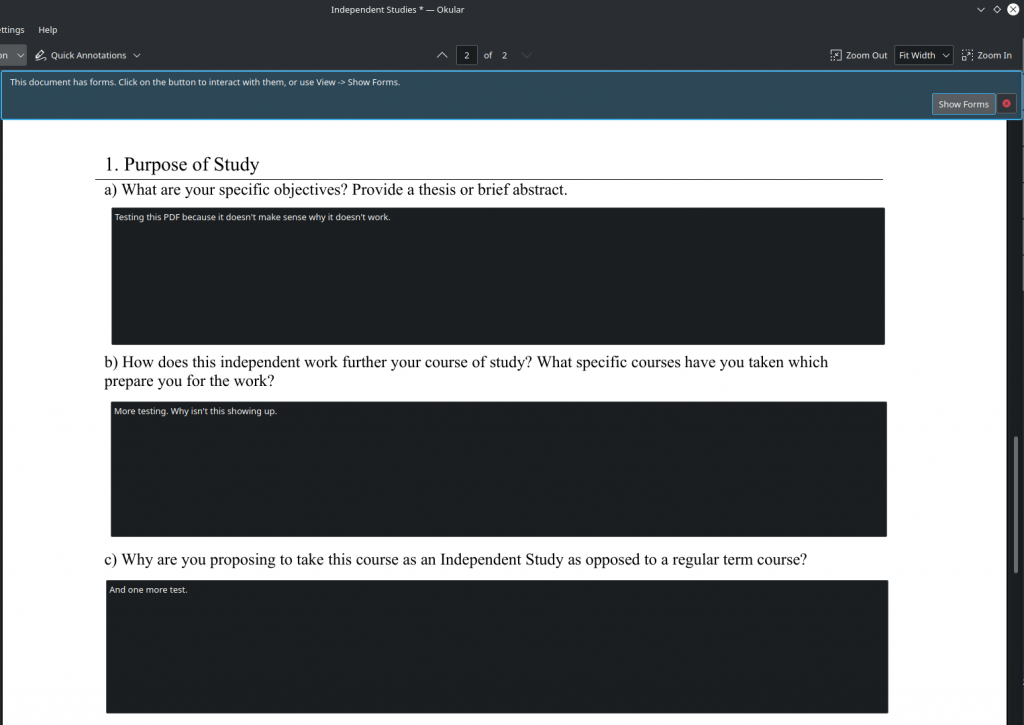 (NOTE: I tried opening the PDF in Xournal and had the same problem.)
But when I click on "Hide Forms" (which is still showing on this PDF as "Show Forms" for some reason), all of the information entered into the form goes away, like this: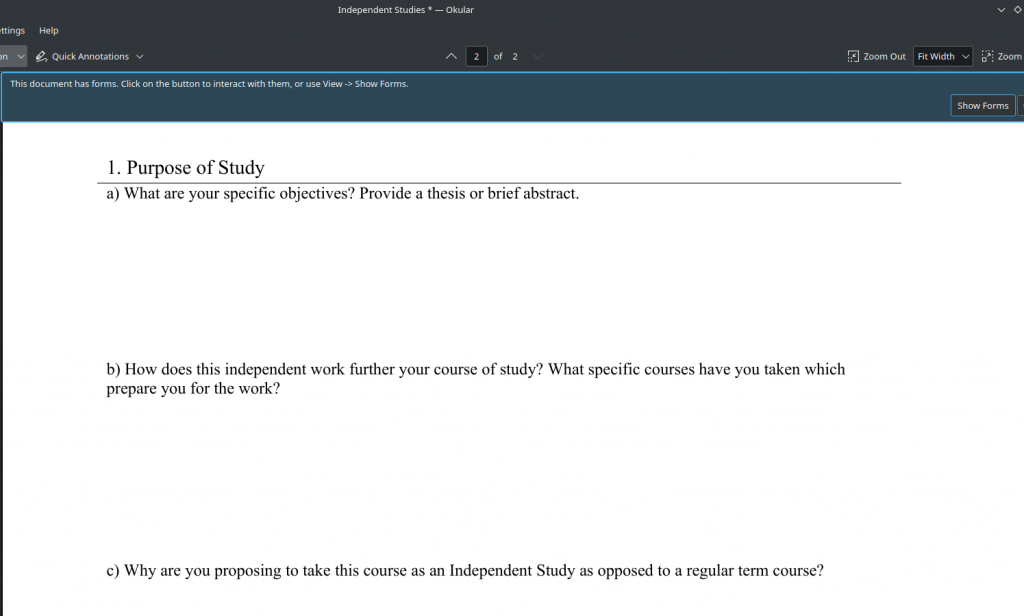 If I try to save the PDF as a different PDF in Okular or print it, nothing shows up. I found one website that had a suggestion for why this might be happening – the PDF may have been filled out in a web browser instead of using Adobe Acrobat Reader (or Okular) and, as a result, the PDF that was saved has some problem. I'm not sure what browser would be doing this, but that gave me an idea. If the problem is that it was filled out in a browser, perhaps I can open it in a browser then print it to PDF. So, that's what I tried and it worked.
I opened the PDF in Brave (one of the browsers I have installed on Linux) and the PDF showed all the forms with all the information filled in: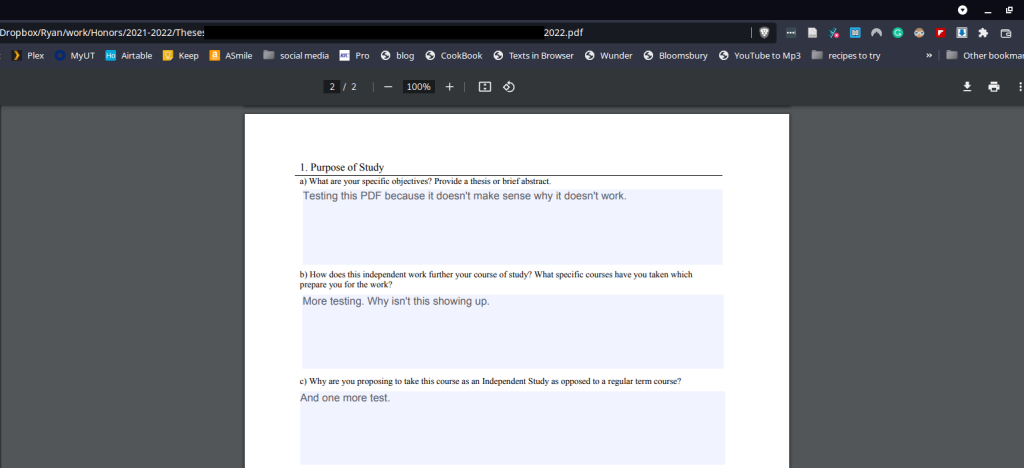 I then printed the PDF (which flattens it and removes the forms) using the print button to a PDF:

The resulting PDF, while flattened, now showed all the information in the forms and allowed me to sign the document electronically.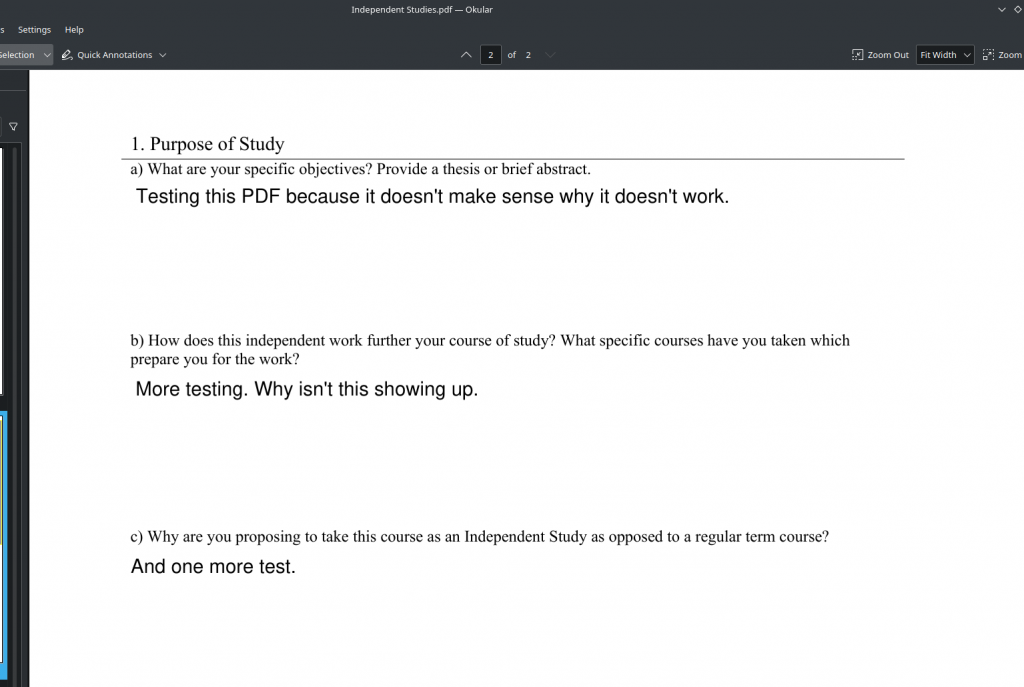 I'm not sure how I solved this last time, but I figured I'd post this solution up here for the next time this happens so I can quickly take care of the problem and don't have to try to figure out why form information isn't showing up in my PDF on Linux using Okular.