Our friends gave us a couple of very cute onesies for Toren with Whinny the Pooh on them (one of which Toren proceeded to stain with a blowout, but we'll get the stain out…).  The outfits came with this cute hat, but it doesn't seem to fit: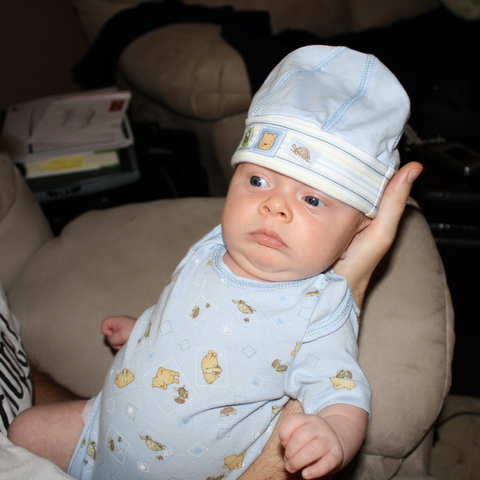 We're trying to figure out if it is just that Toren's head isn't big enough or if the makers of the hat were going for the latest "look like the Pope" fashion…
Oh, and that is a double chin you're seeing in that photo.  Using our home scale we think he's up to about 10 lbs.  He's turning into quite the little chunker!