In Ketchikan, our third stop on the cruise, Debi's mother arranged for us to go sea kayaking with a company that would allow almost all of the kids to go.  The youngest, Zach, who is two, was too young.  But everyone else got to go.
The outfitter was a short walk from the cruise ship.  Once everyone got geared up, we carefully hopped into our kayaks and then paddled across the channel and watched for wildlife.  We saw lots of jelly fish along the way and were even able to catch a few: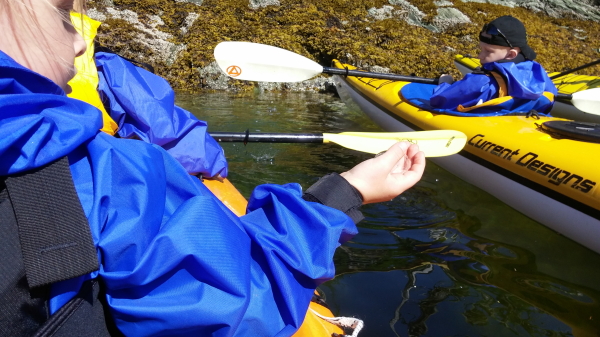 We went into one inlet where we had an excellent view of a bald eagle: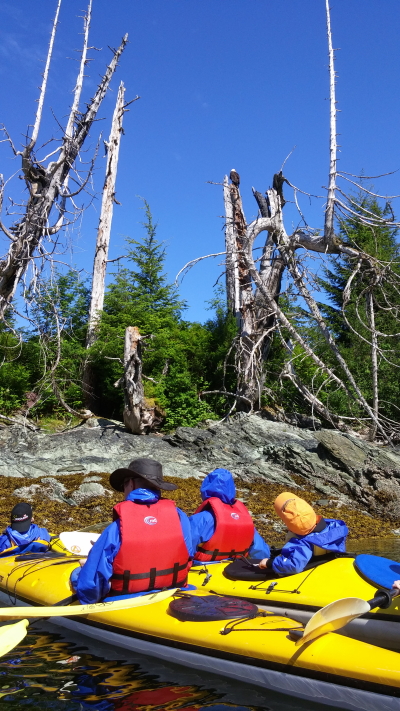 We then paddled back across the channel, got out of the kayaks, and went for a walk in the touristy section of Ketchikan, where they used to have the brothels: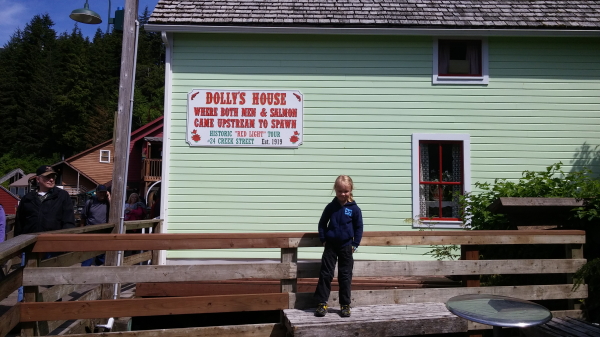 We didn't stay long as the cruise ship was departing in the early afternoon.  We stopped for one more photo in front of a nifty totem pole: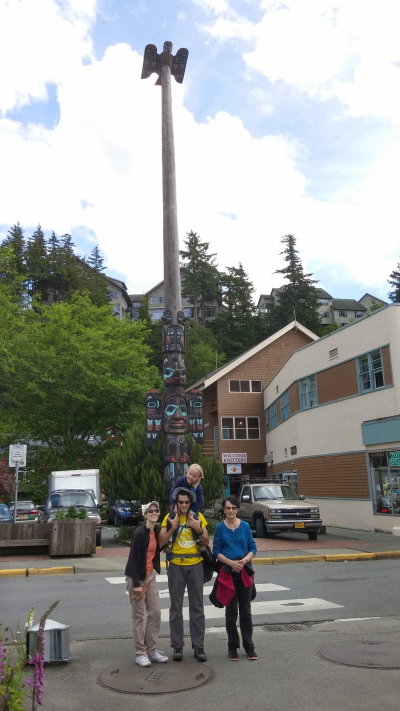 Then it was back to the ship for more food and fun onboard.