I was attending my conference July 4th through the 6th, but skipped out on the last day of the conference (July 7th) to go see CERN (the location of the large hadron collider). Debi, Toren, and Rosemary, meanwhile, had a number of adventures. They took the chocolate train through various parts of Switzerland, visiting the Gruyere cheese factory, the Gruyere castle, and the Maison Cailler chocolate factory.
Here's a video Debi shot of the chocolate extruding and packaging process at Maison Cailler:
Amazingly, they took a picture in front of the Giger Museum, but didn't know what it was and didn't go in (I've got to go back just for that).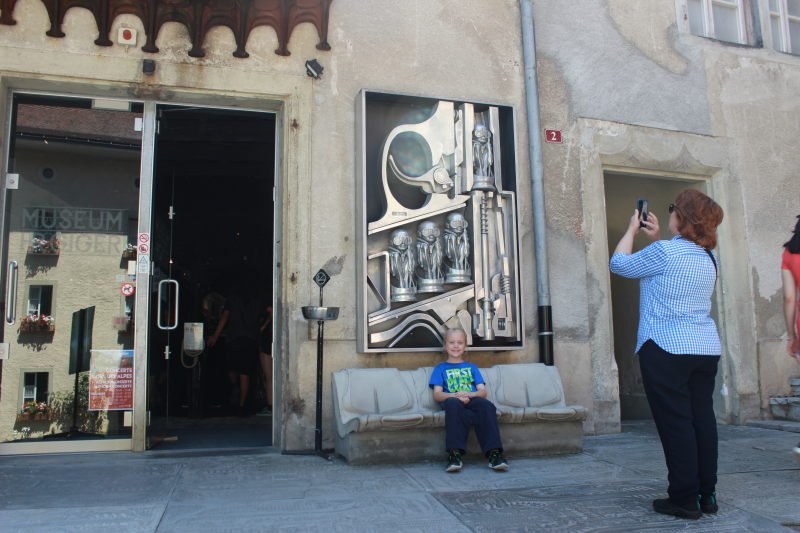 They also took a boat ride from Montreux to Lausanne one day while I was at my conference:
I did sneak in a visit to the Chillon Castle before my conference started one day: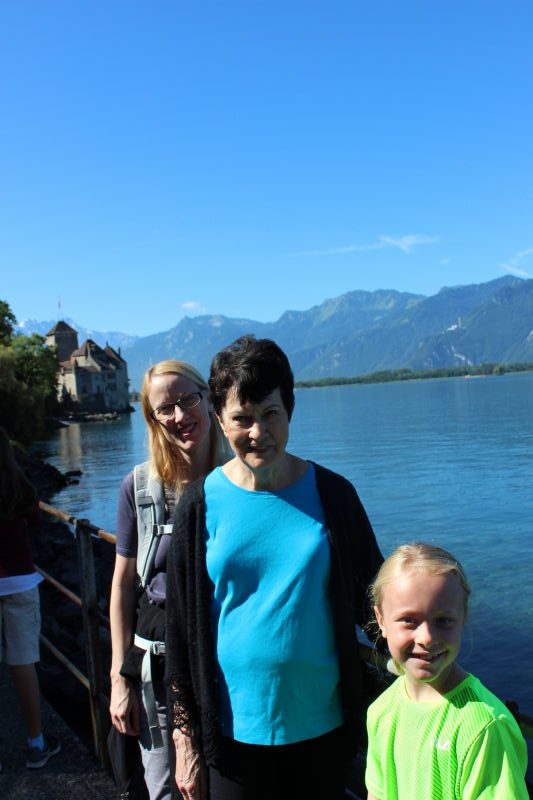 I didn't get to see the whole castle as I had to make it to my conference in time for the first session that day, but I got to see some of the castle. Again, I'll have to go back.
The one day I did skip of the conference was so we could go to CERN. Getting tickets was a bit of a nightmare as they have to be reserved in advance, go on sale at 8:00 am Swiss time, and are usually gone in a matter of minutes. Debi and I spent a few days getting up just before 2:00 am so we could get the tickets and eventually got 4 for the last day of my conference.
You obviously don't get to go down into the actual collider, which is about 90 meters below ground, but they do give you a tour of a control center and showed us some old colliders, like this one where Toren was pushing the self-destruct button: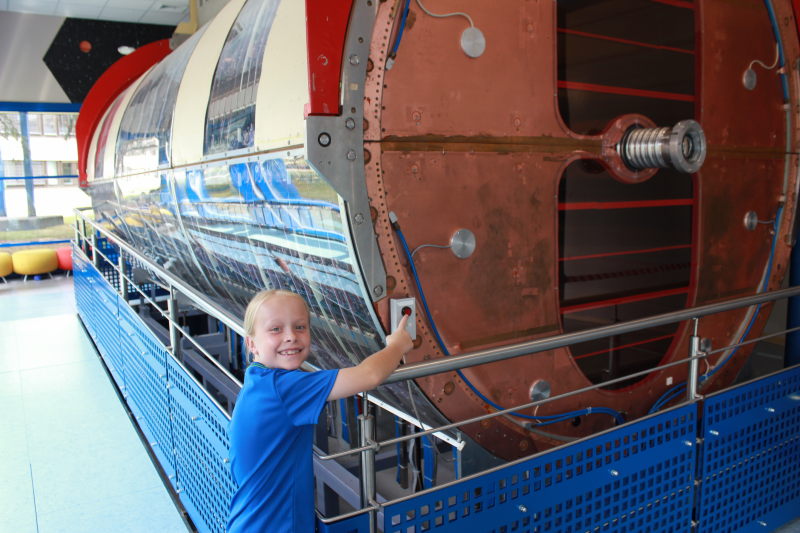 The tour starts at the welcome center, where they have a nice museum, and then works its way around the campus. We went into a control center, watched a video about particle accelerators, and then got to go into where the original collider is at CERN (from the 1950s; very cool presentation there). There is another museum across the street from the main welcome center, as well as numerous monuments. Here's a photo in front of one of those monuments: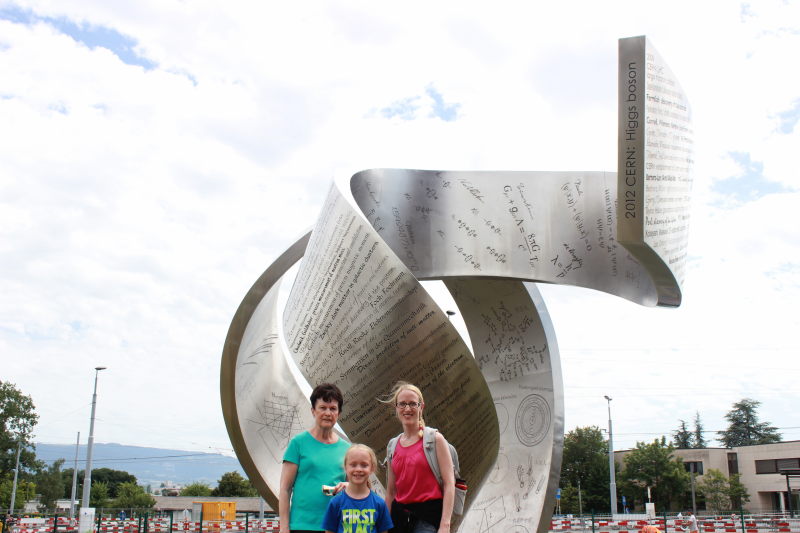 We also found a little time to stop by the Reformation Wall in Geneva, which is a monument to the Protestant Reformation. We didn't stay long as we had to get to CERN on time and this happened to be kind of on the way. Here's a photosphere of the Wall:
I also had Toren pose as though he was each of the individuals remembered by the monument. Here's one of those photos: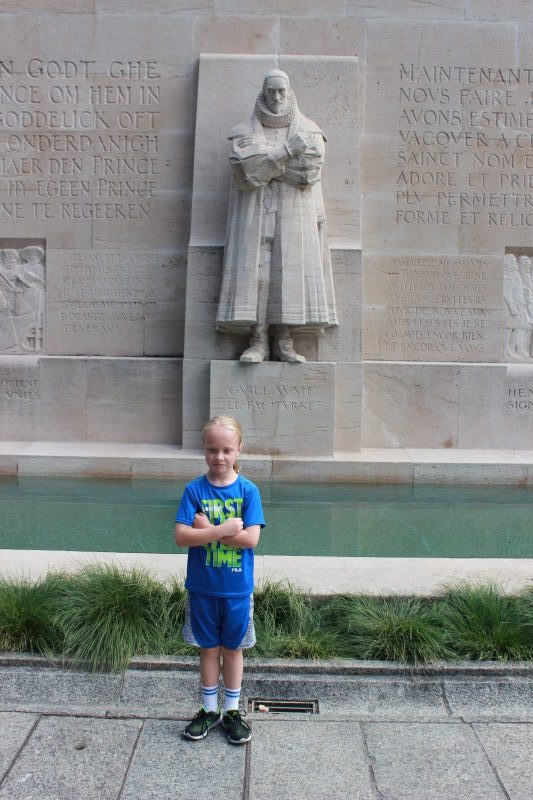 While Toren played at the park near the Reformation Wall and Rosemary watched him, Debi and I jogged up to a nearby church where Martin Luther used to preach, where she got a picture of me trying to gain entry: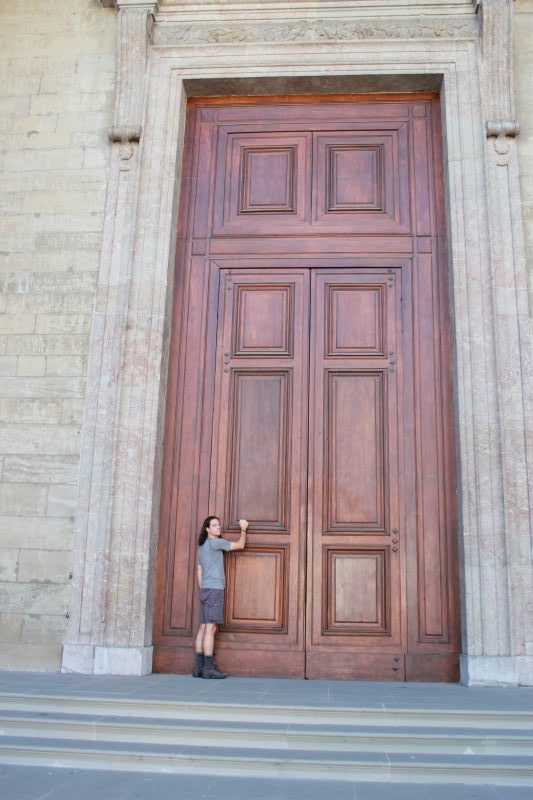 Before heading back for our last night in Switzerland, we stopped for a brief walk around downtown Geneva and got to see the Jet d'Eau and try out some more Swiss chocolate.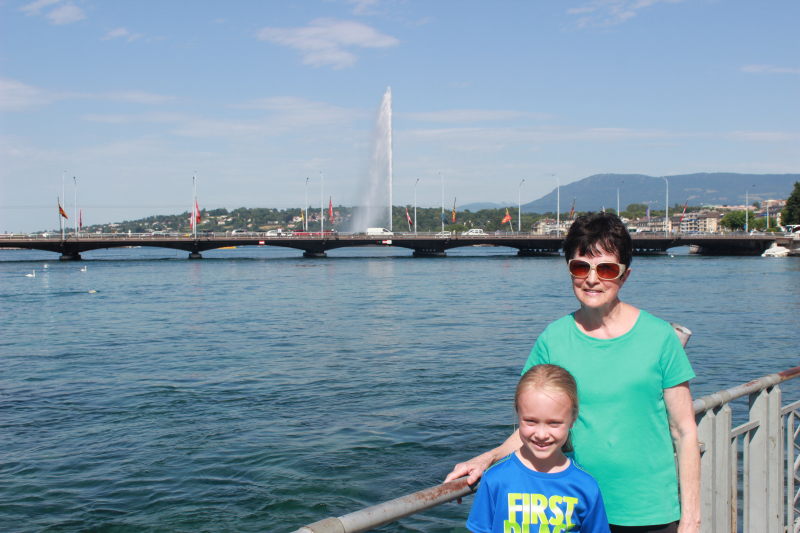 We then caught a train back to Lausanne to pack up for our flight home the next day.