I occasionally need to download a video from YouTube (e.g., my son's school posts a video of him and I want a copy). There used to be browser extensions to do this. Most of those don't work anymore. But I did find a new approach that is pretty slick and uses software I already have installed in Kubuntu – VLC. Here's how to download a video from YouTube using VLC.
First, find the URL of the video. Here's one of my videos you can download if you'd like: https://www.youtube.com/watch?v=XNvxYB4GUtw.
Second, open VLC. (I'm not going to go over installation of VLC. If you can't do that, you've got bigger issues. 😉 ) On Linux, click on the "Media" menu option and look for "Convert/Save."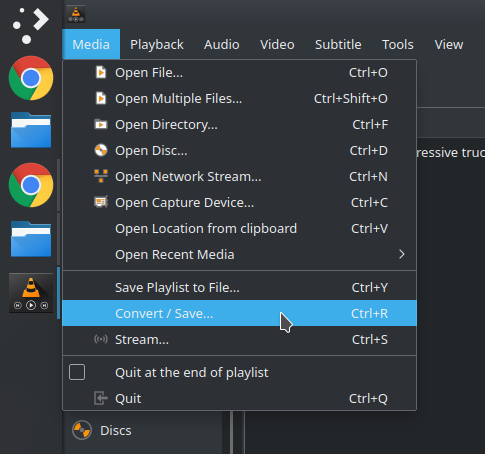 In the window that opens up, click on the "Network" tab, then enter the URL for the YouTube video.
At the bottom of the window, click on "Convert/Save."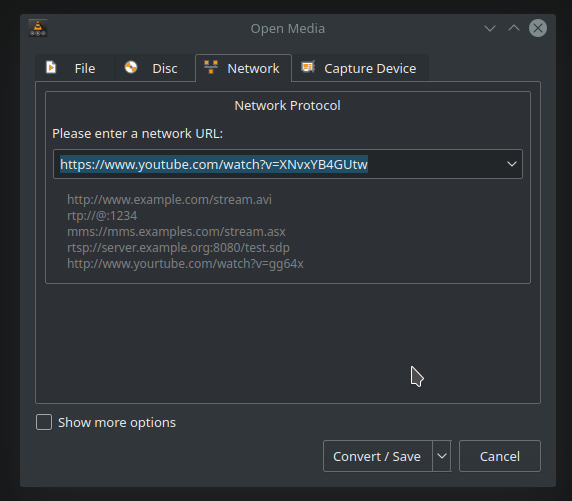 You'll get a new window. In the new window, choose the format you want to convert the video to in the "Profile" box. Then type in the "Destination" location.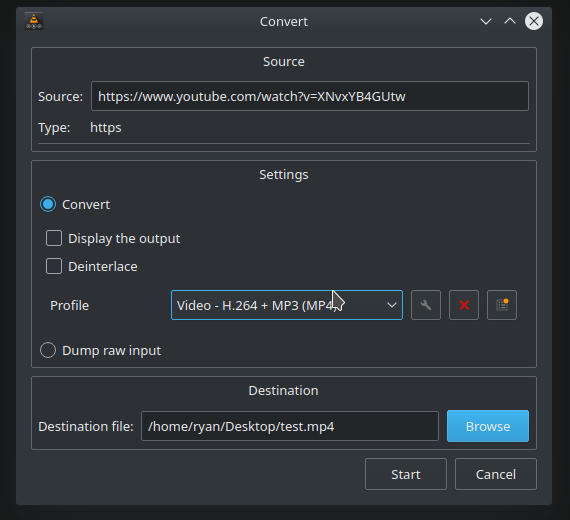 When you're ready, hit "Start."
VLC will then play the video. When it's done, your converted file should be where you told it to be.
(NOTE: Occasionally, the output will be empty. If that happens, when the video finishes playing, VLC will show the playlist view. Right-click on the video in the playlist and select "Save." You'll get the same pop up window as above. Over-write the same file and it should work.)