The fine folks at HandBrake have updated their software and distribution system to a Flatpack approach. Their Flatpack for Linux is based on Gnome, not KDE, which is fine, but it does mean that the GUI is no longer skinned with my system settings on KDE. Oh well…
The bigger issue is that, with a flatpack install, HandBrake is no longer registered with the KDE system and has to be launched from the command line. That isn't particularly onerous, but it is annoying when I use KDE's KRunner to launch most of my software (Alt + F2). There is a solution to this that works just fine: add HandBrake to the Applications in the Application launcher.
To do this, right-click on the Application launcher and select "Edit Applications":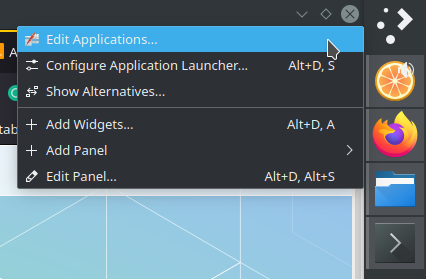 In the window that comes up, select "New Item" to add HandBrake as an Application: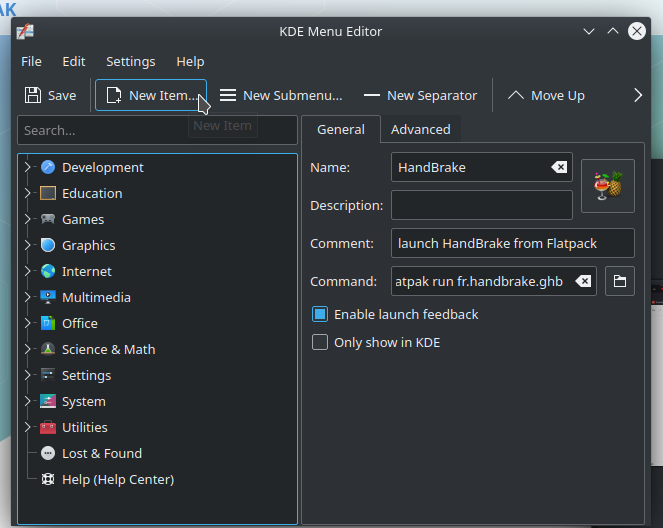 You'll get a Window to name the new item: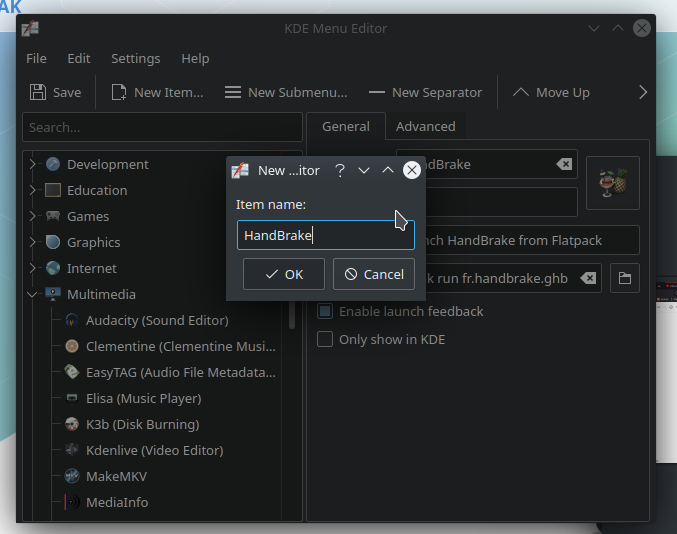 You can then fill in the following details in the General tab:
Name: HandBrake
Description: HandBrake
Comment: launch Handbrake from Flatpack
Command: flatpack run fr.handbrake.ghb
If you want, you can also download the Handbrake logo and select it by clicking on the little square next to Name and Description: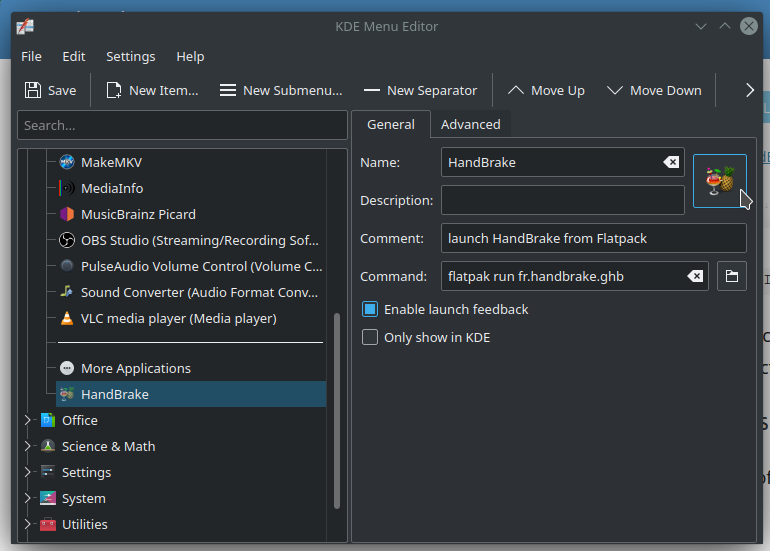 When you're done, hit "Save" and HandBrake will be registered with the system as an Application.
Now, when you use KRunner (Alt + F2), HandBrake will pop up as an option: